Band Member Bio's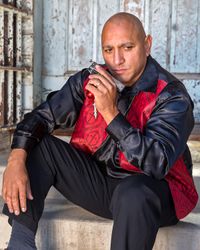 Brian Peters is a 2023 Internation Blues Challenge finalist and award winner of the Lee Osker Best Harmonica Player award. Two-time Ohio Music Award recipient for the best self-produced original blues album. For Brian, singing and playing the harmonica is what he was born to do! 
Influenced by his great uncle Joe Dalton who shared the love of blues and country music with him at a young age, Brian now shares that same love for music in his heartfelt voice, soulful harmonica playing, and songwriting. He may be the front-man for Deuce 'n a Quarter but he is quick to say that the song is the only star on stage and it's the band's job to make it shine. When he's not performing or touring, Brian enjoys tournament bass fishing and spending time with his family. Brian is a proud user of Windy City Harp Amps and Lee Oskar harmonicas.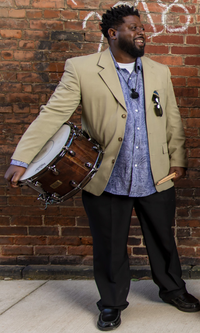 Andre R. Scott developed a love for music at an early age but didn't start playing seriously until well into his adult years. Some of the musicians who have influenced André are Stevie Wonder, Steve Gadd, Gerald Heyward, Vinnie Colaiuta, Steve Ferrone, Teddy Campbell, Calvin Rodgers, Bernard Purdie, Neil Peart, JoJo Mayer, Chris Coleman, and many, many others. André loves the challenge of playing different genres of music, as he often says…"I just wanna play."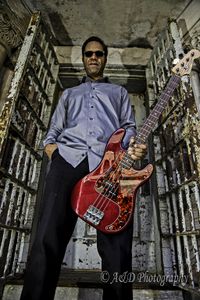 Bassist Martin O. Brown draws from a broad range of genres including Americana, blues, folk, gospel, jazz, rock, and country. He has played worship services, stage plays, live club performances, benefit concerts, and music festivals. Martin firmly believes in the idea of bringing an open mind and open ears to whatever music context he finds himself in. This has enriched his playing style and deepened the connection with those he's privileged to share the stage with.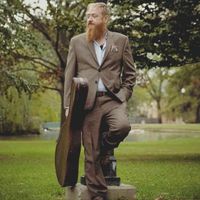 Guitarist Keith Colbert's musical style is an evolution of modern blues with a firm foundation inspired by the blues from Texas, Chicago
,
and the Delta.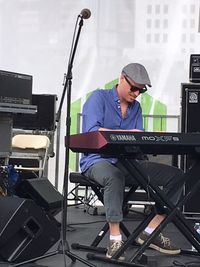 Tim Dvorkin (aka Timmy) is a contemporary blues, jazz, funk, pop, rock, R&B, soul, keyboard player
,
and composer. Timmy's passion-fueled performances are so contagious that every listener is engaged in an awesome musical experience & joy!
While at Berklee, Timmy studied with teachers such as Steve Hunt (Allan Holdsworth), Laszlo Gardony (Jamey Haddad, John Lockwood, John Abercrombie), Bruce Katz (Ronnie Earl & The Broadcasters, Bo Diddley) & others.
Timmy has played/performed, recorded & shared the stage with Lionel Loueke (Herbie Hancock), Tiger Okoshi (Buddy Rich, George Russel), Gary Bartz (Jazz Messengers, Miles Davis, McCoy Tyner, Charles Mingus), Greg Bandy (Joe Henderson, Freddie Hubbard, George Benson), Warren Wolf (Christian McBride, Wynton Marsalis, Robert Glasper), Walter Smith III (Terence Blanchard, Roy Hanes), Jaleel Shaw (Robert Glasper), Deantoni Parks (Lauryn Hill), Davy Nathan (Babyface, Toni Braxton), Ruslan (Stanley Clarke, Brian McKnight, Seal), Dwight Adams (Stevie Wonder), Esperanza Spaulding, Tony Gray (Hiromi), Jordan Perlson (Grace Kelly), Louis Cato (Marcus Miller), Dmitry Ishenko (Interpol), Kayta Matsuno (Jackiem Joyner), Melvin Stewart (Dream Machine, Undisputed Truth), and others.
With talent, passion, and real-life Deuce 'n a Quarter has become more than a band, they invite you to take the journey!